Smallville Season Ten Casting Revealed: Shayera & Deadshot!
KryptonSite has learned about two DC Universe characters that have now been cast for the second episode of Smallville Season Ten.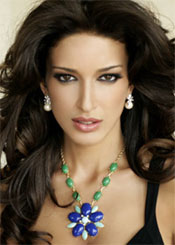 Sahar Biniaz has landed the role of Carter Hall's long-lost love Shayera in the episode "Shield." We don't know if we'll see her Hawkgirl-like alter ego yet or not. If the name or the actress is slightly familiar there's a reason for that - not only has she appeared in the Sam Jones III-Alan Ritchson series Blue Mountain State, but she's also had small roles in three episodes of Smallville before... in "Fierce," "Identity," and "Crossfire." She was also a "Foreign Newscaster" in Watchmen.
Michael Shanks will also be appearing in the episode, reprising his role as Carter Hall from last year's "Absolute Justice" movie event.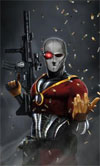 Playing the role of Floyd Lawton, better known to most as the Suicide Squad character "Deadshot," is Bradley Stryker. Stryker recently did three episodes of Stargate: SGU and was the first actor to play Ryan's older brother Trey Atwood on The O.C.
If reporting this on other websites, please do not copy every word and please place a link to KryptonSite. Thank you!
Return to the KryptonSite home page - Read more Season 10 spoilers!